Executive Summary
Products of The Baking Room taste great as the bakery only uses the freshest, highest quality ingredients that are ethically sourced and organically grown. This successful local business was looking to expand to both locals and expats who wanted to use online delivery to order or send cakes to themselves or their dear ones, and manage orders properly as an ecommerce/online shop, instead of using time-consuming one-to-one WhatsApp orders.

front-end

ui/ux
back-end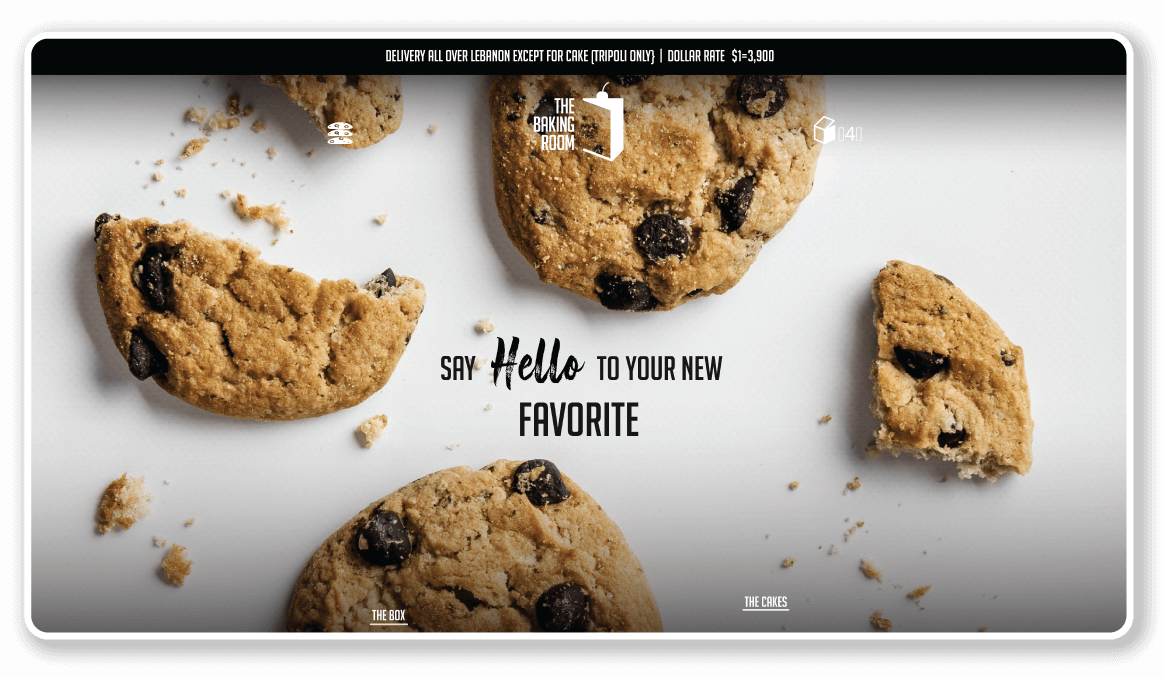 About The Baking room
The Baking Room is an online store that makes handmade cakes and biscuits in Lebanon. The online store is designed just for you! New York-style cheesecake, good old carrot cake, chocolate chip Bundt cake, or citrusy Lemon cake…whatever your heart desires, the baking room will have you covered.
Info
CATEGORY
Web design and Development
TECHNOLOGIES
Javascript, Shopify, Liquid, HTML, CSS
WEBSITE
https://thebakingroomlb.com/
SOLUTION
OUR WORK PROCESS

CONVERSATION WITH THE CLIENT
We met with the client and explain what we need to do on the website and how we work with UI/UX and let her know why the website is important for her business.

WE MADE A FEW SKETCHES AND A MOCKUP
After analyzing top companies in the same industry we implemented some sketches and met with our client. after receiving feedback we went ahead a prepare mockup of the final website

IMPLEMENTATION
After our client looked at the mockup, he agreed with our  suggestions. we implement the website in Shopify. Our graphic design team prepared images. Our copywriting team checked the text for grammatical errors.
PROJECT DELIVERY
Finally, we uploaded all changes to a test directory on our client's server. After receiving some final suggestions from our client, we went ahead and make a backup from the lived site, and replaced the old version with the new one. Shopify plugins were also fixed and installed for theme compatibility.